2022 - 2023 John D. Bracco Registration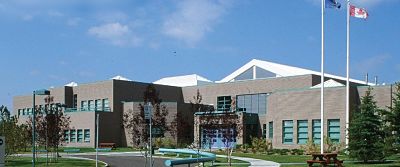 STUDENT REGISTRATION
John D. Bracco is a level 2 closed boundary school and are now Full and Close at all grade levels.
As outlined in Division regulations, current students accepted to the school are:
New resident students who arrived in Canada.

Students who have just newly moved into our attendance area.
The school will require 3 proof of confirmation of address by way of a current utility bill, drivers license and home/tenant insurance and must be under the parent/legal guardian name.
NEW TO THE DIVISION?
If your child is new to Edmonton Public Schools, you can either register them online or come in person. Visit the Division website to learn how to register for school.
Need help using the digital student registration form? Submit a request to get help or call (780) 429-8210.
**CONFIRMING NEW REGISTRATION SUBMISSION**
Once you have submitted your completed student registration form and supporting 4 - 7 documents, we will review all of the documents. This does not mean your child has been enrolled at the school—we will contact you to let you know if your child is enrolled.
HAVE MOVED and would like to change your address?
If your address has changed, as Division regulations, we require any of the three listed as proof of address verification by way of a current: utility bills; home insurance; property tax or drivers license, and must be under the parents/legal guardian name.