2022 - 2023 John D. Bracco Registration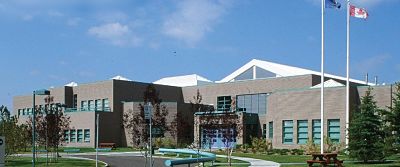 STUDENT REGISTRATION
John D. Bracco is a closed boundary school. As outlined in Division regulations, the only new students accepted to our school during pre-enrolment are:
Resident students who live within the attendance area.

Siblings of current students who will be returning to the

school

the following year.
If the student you are registering or pre-enrolling meets one of these criteria for the 2022-2023 school year, please register them online (new students) or pre-enrol through SchoolZone (existing students).

Following the close of pre-enrolment at 4 pm on April 14, 2022, the school will only accept resident students who have newly moved into the attendance area
NEW TO THE DIVISION?
If your child is new to Edmonton Public Schools, you can register for school online. Visit the Division website to learn how to register for school.
Need help using the digital student registration form? Submit a request to get help or call (780) 429-8210.
**CONFIRMING NEW REGISTRATION SUBMISSION**
Once you have submitted your completed student registration form and supporting documents, we will review all of the documents. This does not mean your child has been enrolled at the school—we will contact you to let you know your child is enrolled.
CURRENT DIVISION STUDENTS PRE-ENROL 2022-2023
Get ready for the 2022-23 school year! Parents, please sign in to your SchoolZone account between March 8th to April 14th to select your child's preferred school for next year. Whether your child is staying at the same school or changing schools, all students need to pre-enrol. Knowing how many students are pre-enrolled, helps schools prepare to welcome them in September. If you need help, contact the school or read the Pre-enrolment 2022-2023 and just a reminder that pre-enrollment needs to be done before 4:00PM on April 14th.
If you have questions about registration please contact the school office at 780-475-1760.
Moved?
If your address has changed, we require any of the three listed as current proof of address verification by way of: utility bills or home insurance or property tax or bank statement or lease agreement listed under the parents/guardian name before pre-enrolling in SchoolZone.