Justice John D. Bracco (1925-2004)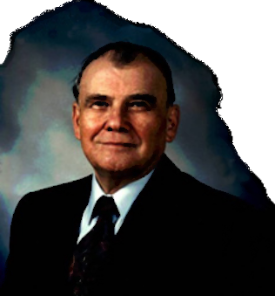 Justice Bracco was born on March 31, 1925 in Edmonton, Alberta. He attended public school in Edmonton and Redwater, graduating from the University of Alberta with a B.Ed., LL.B. and D.D.
After teaching school for four years, Justice Bracco returned to the university to complete a degree in law, practicing in Edmonton and Redwater from 1957 until 1975. In 1975 he was appointed Judge of District Court of Alberta; Deputy Judge, Supreme Court of Yukon in 1977; Justice of Court of Queen's Bench of Alberta in 1979; Justice of Court of Appeal of Alberta in 1987; and Justice of the Nunavut Court of Appeal in 1999.
Justice Bracco and his wife, Laura have four children and seven grandchildren. He enjoyed travel, photography, hiking, stained glass, and he was an avid gardener.
In addition to his professional accomplishments, he was committed to community and volunteer activities. These experiences included:
Workshop participant with Ukrainian Judges in Simferopol, Crimea and Uzhorod in Western Ukraine on "Judical Ethics and Judical Conduct" - 1978
Member of Advisory Committee re: Canada-Ukraine Judical Reform Project - 1996 - 1999
Co-chair re: Alberta Program re: Visiting Judges from Melitopil, Ukraine - 1996-1997
Delegate to Kiev Conference on Judicial Independence and Consultant to Melitopil City Court - 1997
Participated as invitee to International Consultation on new English Divorce Bill organized by BT Forum at Leeds Castle, England - January 1996
Attended Advanced legal Studies Lectures, Cambridge University, England - 1981 and 1997
Participant and cast member of video film entitled "Men", produced by M.J.W. Production, London, England - 1996-1997
Attended Commonwealth Law Conference, Auckland, New Zealand - 1990 and Vancouver - 1996
Participated as Section Chairperson at International Conference "Management Challenges in 21st Century Policing" in Ottawa - September 1995
Lectured and participated in police program "Major Case Management" session entitled "Major Victim/Witness Issues" at Canadian Police College in Ottawa - November 1995

Justice Bracco retired in Canmore, Alberta where he passed away on January 25, 2004 at the age of 78.