2021 - 2022 John D. Bracco Registration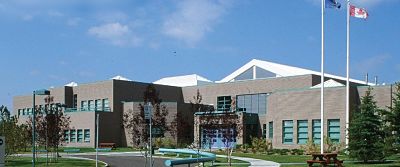 NEW STUDENT REGISTRATION
**John D. Bracco School is full in planned classes in all our programs in Grade 9. We will now only accept resident students for Grade 9 who newly move into the school's attendance area for the regular program. A resident student of Edmonton Public Schools has at least one parent or legal guardian living in Edmonton who is not Roman Catholic. Non-resident students can enrol in another Division school with space in planned classes.**
If your child is new to Edmonton Public Schools, you can register for school online. Visit the Division website to learn how to register for school.
CURRENT DIVISION STUDENTS PRE-ENROL 2021-2022
Get ready for the 2021-22 school year! Parents, please sign in to your SchoolZone account between March 8th to April 15th to select your child's preferred school for next year. Whether your child is staying at the same school or changing schools, all students need to pre-enrol. Knowing how many students are pre-enrolled, helps schools prepare to welcome them in September. If you need help, contact the school or read the Pre-enrolment 2021-2022 and just a reminder that pre-enrollment needs to be done before 4:00PM on April 15th.
Translation Video to Support Parent with Pre-Enrolment:
In collaboration with the Intercultural Consultants, translated videos have been created to support parents through the Pre-Enrolment process now live on SchoolZone. Each video displays the entry screen in SchoolZone where parents indicate their choice for their child's school for the 2021-2022 school year. Key messages includes:
If you want full year ONLINE learning, you must choose Argyll Centre.

If you choose Argyll Centre, you must choose one of two styles of learning:

live online teacher instruction OR

online self-paced teacher supported.

If you choose Argyll Centre you are no longer connected to your current home school for the 2021-2022 school year.

If you choose to return to your home school for the 2022-2023 school year, your spot may not be guaranteed, especially for lottery schools, entrance criteria schools or programs of choice.
Click on the links below to access each video:
Moved?
If your address has changed, we require two current proof of address verification by way of utility bills/lease agreement listed under the parents/guardian name before pre-enrolling in SchoolZone.
New to the Division?
Students who are new to Edmonton Public Schools will need to submit a completed Student Registration form. Find the form and list of supporting documents you need to provide.
If you have questions about registering for school, contact the school office at 780-475-1760.
**CONFIRMING NEW REGISTRATION SUBMISSION**
Once you have submitted your completed student registration form and supporting documents, we will review all of the documents. This does not mean your child has been enrolled at the school—we will contact you to let you know once your child is enrolled.
We will contact you if we need clarification about any of the documents you submit.